Quality Canadian Dog Collars and Tags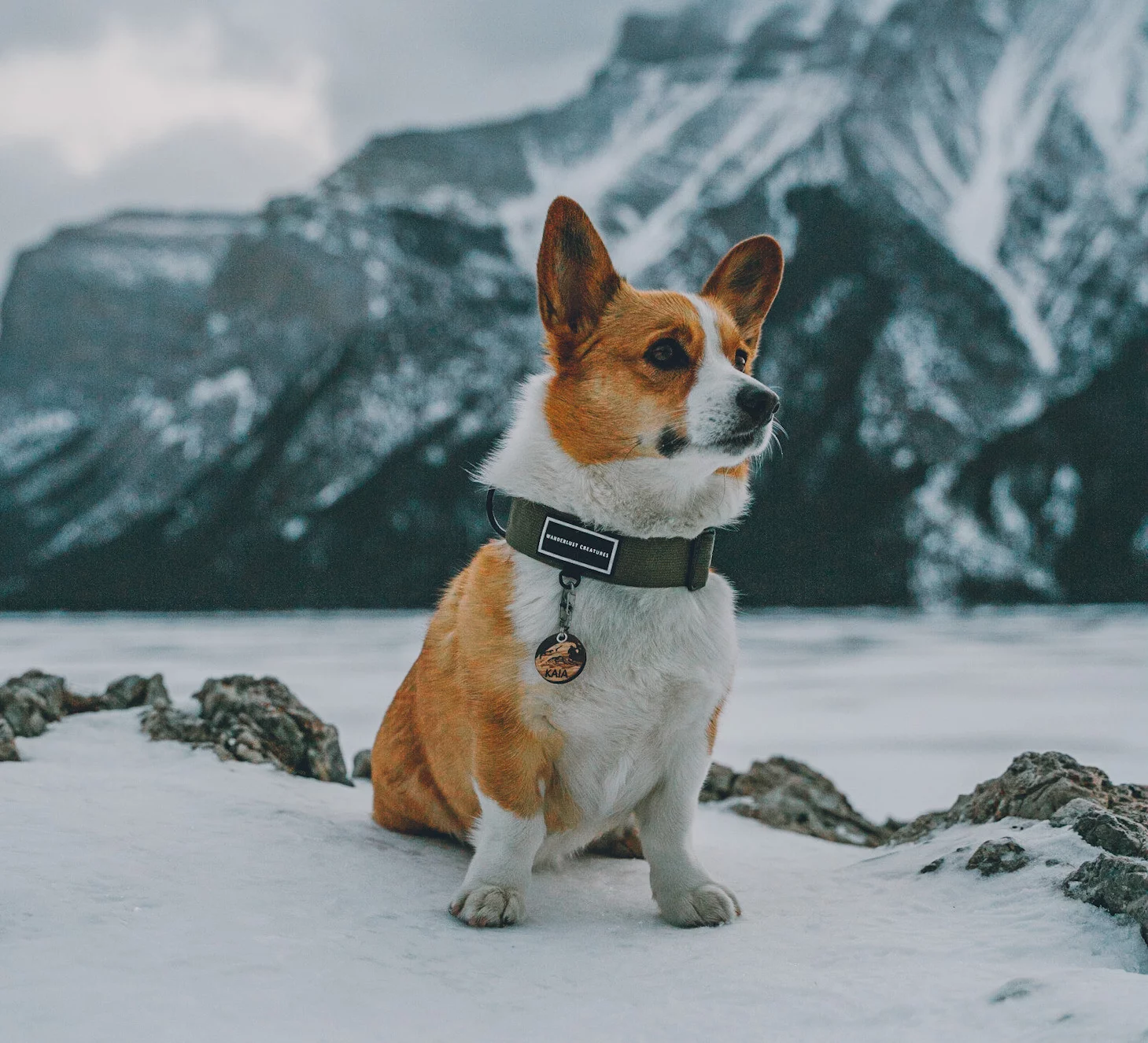 If you're anything like me, you want sustainable products for your dog that you know will do the job, last a long time and make a positive impact. As a dog trainer for well over two decades, I have run across many people and companies with products for dogs but the ones at Wanderlust Creatures really stand out. They are a unique Canadian company specializing in handmade items for travellers and durable gear for their pets. They tick all the boxes for sustainable, local, long-lasting products for dogs. I absolutely love their dog ID tags.
And I love their story too!
Trevor and Monique, the owners, are a wonderful couple that travel with their dogs across the Canadian Rockies. They noticed that a lot of dog collars simply fell off in the terrain of the mountains, which was concerning. Trevor began making metal stamped tags to combat this issue, and the idea quickly spread amongst family, friends, and beyond – the start of their company.
Since then, the company has expanded to include dog collars with a lifetime warranty, and special travel maps to track the adventures you go on with your pets.
Here are the top 4 reasons I recommend purchasing from Wanderlust Creatures:
They Are Local – located in Canada, and only using materials made in Canada, Wanderlust Creatures is a wonderful way to support the Canadian economy.
Warranty – it is not often that you see warranties as fabulous as Wanderlust Creatures' warranty: lifetime for the collars, and one year for the tags. With products backed like this, you can rest assured that they will last through all the adventures you go on with your dog.
Impactful – it is important to me that the money I spend makes an impact on the world in a positive way. I am always looking for companies that give back, and Wanderlust Creatures is no exception. A portion of the proceeds for every purchase goes towards helping animals. Depending on which item you purchase, you will make an impact with either the World Wildlife Fund, the Calgary Humane Society, or the Nova Scotia SPCA.
Customizable – it is always fun to customize items specially for your dog, isn't it? At Wanderlust Creatures, you have the option to customize several of their products, including the dog tags.
If you are in the market for dog tags that won't fall off, and a collar with a lifetime warranty, I highly recommend shopping with Wanderlust Creatures.
Until next time,
Darcie Jennings
Stay connected with me on Facebook & Instagram
***When you use my link above, I do receive commission for your purchase.***
Share This Story, Choose Your Platform!