Darcie Jennings
Founder, Head Trainer & Problem Behaviour Specialist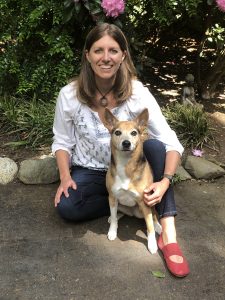 Darcie originally set out to become a veterinarian, but detoured into training dogs professionally in 1999. More than 23 years and thousands of dogs trained later, she's even more passionate about helping dogs and people live their best lives together today then she was back when she started.
In addition to the many courses she's taken on dog behaviour and training over the years, Darcie also has a very diverse background working with dogs in a variety of different venues. This includes working as a veterinary technician in two local hospitals, teaching and competing in agility, working in a pet supply store, grooming and conformation handling.
Darcie has also consulted with, provided policy guidance, assessment criteria and behaviour consulting for many rescue organizations and shelters. She also sat on the board of directors for a local rescue for many years and continues to be active in the local rescue community.
Her training has been featured on the local news, including A-Channels Breakfast Television, and has won several awards, including Thoroughly Reviewed's Top 50 Dog Blogger and Illumiseen's Pet Lovers Dog Trainer Award in 2018.
What Darcie loves most about helping her clients is seeing the confidence they gain from knowing how to understand and communicate with their dogs and the more enriched lives they lead together as a result.
April Sauve

Trainer & Certified Trick Dog Instructor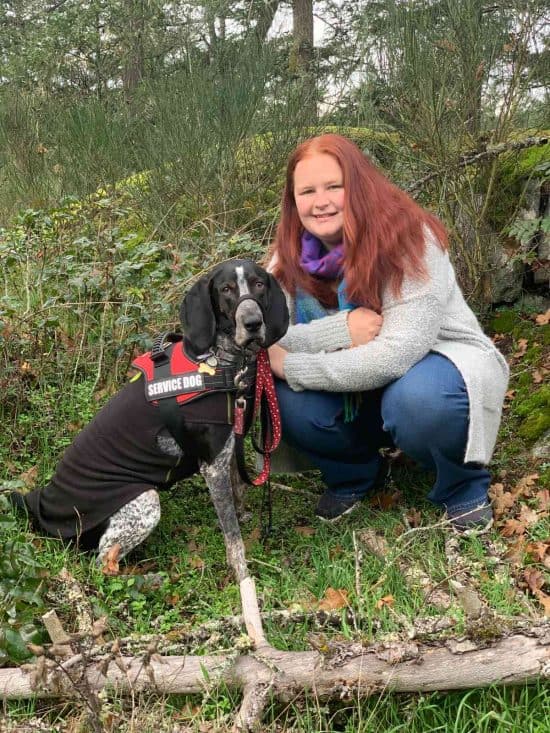 April brings with her a diverse background in autism and special needs. She started her career as a support worker in the UK, where she also obtained additional training in Leadership and Management. After she relocated to Canada, April combined her passion for caring for people with her love of animals to follow her true passion of working with dogs. This led her to pursue a Dog Training Apprenticeship with Darcie and she has been working for CommuniCanine ever since.
Since completing her apprenticeship in 2016, April has continued to spend all her free time learning and further developing her skills in understanding dogs. She has completed numerous courses in training techniques and communication as well as her Pet First Aid.
Most recently, April single handedly trained her Coonhound, Nymera, as a service dog and, as of November 2019, they successfully passed their assessment and Nymera is now a certified Service Dog!!
April has a passion for creating a trusting and unique partnership between people and their dogs, no matter their abilities. She loves the challenge of working with each dog and supporting them and their owners to work together in a harmonized connection.
April is also a Certified Trick Dog Instructor and Certified Canine Conditioning Fitness Coach with Do More With Your Dog.