For dogs who show aggression towards other dogs
Does your dog act aggressively towards other dogs? Have you found yourself only walking early in the morning or late at night to avoid other dogs because of how badly your dog reacts to seeing them?
The Anti Social Club provides a supportive environment where you will learn simple skills and exercises to not only teach your dog how to focus on you when other dogs are around, but how to relax and feel comfortable in the presence of other dogs. You will also gain much needed confidence in your ability to handle your dog around others, particularly in difficult or unexpected situations.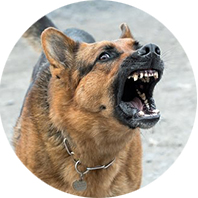 Class curriculum includes:
Teaching your dog to relax and feel comfortable around other dogs
What to do in tricky situations, like when off leash dogs approach unexpectedly
Stress management techniques to help you stay calm
Learning how to clearly read and understand your dogs body cues and use them as a guide in your training, including being able to anticipate reactions before they happen
Please note: Some dogs may require a behavioral assessment (see Behavioral Counselling) to determine their suitability for the class. Please contact us to discuss your dogs behaviour before registering.
TBD 2021
We are not currently offering this class. Please check back again.
Where: TBA
Duration: 6 weeks – 50 minutes per class
Cost: $325 + GST
Class sizes are limited and will be filled in the order that payments are received. Payments are non-refundable.
Cancellations & Missed Classes
Full payment required with class registration to confirm your spot. Payment is non-refundable.
Class fees can be transferred to a future class or service provided at least 72 hours notice of withdrawal is given before the start date of the class.
If the class you want is full, please email to be added to the waiting list.
All participating dogs must have proof of their vaccinations.