Private lessons require a minimum of 24 hours notice to cancel otherwise lesson fees will be retained.
If you have a tricky schedule that doesn't allow you to join a group class or you simply prefer having your own personal coach, private training allows us to focus on your specific goals and needs. From teaching your dog to walk on a loose leash and not jump on guests when they arrive to introducing a new puppy to your home, we can help.
Topics covered in Private Training include:
Preparing your home for a new puppy
How to properly socialize, exercise and train your new puppy
Loose leash walking
Foundation obedience – sit, down, come, stay, leave-it and more
Advanced obedience – responding to commands in distracting environments
Off leash training
Crate training
Door manners
Trick training
And more
**If your dog demonstrates any aggression or reactivity during the training or has any significant behavioural concerns that need addressing, Behavioural Counselling rates apply (see below).** 
Do you have a new dog in your life and want an assessment of his or her behaviour and/or training needs? Is your dog aggressive, fearful or reactive towards other dogs or people? Are you having problems with his behaviour that are impacting the quality of your life together or that impact the quality of your dogs life? We can help you get your dog and life back on track again.
Topics covered in Behavioral Counselling include:
Fear of dogs, people or the environment
Behavior assessment of a newly adopted dog
Introducing a new dog to existing pets in the home
Helping a newly adopted dog settle in to their new home and environment
Reacting on leash towards dogs, people or other environmental triggers
Chasing or lunging at cars, bikes or joggers
Teaching tolerance of grooming and nail trims
And more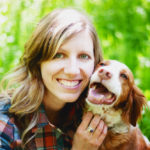 Private Training
Individual Lessons (1 hour): $130 + GST
Training Package (4 x 1 hour sessions): $480 + GST
*In-home training available in the Sidney & Saanichton areas only.
Behavioral Counselling
Consultation (1 hour): $150 + GST
Training Package (4 x 1 hour sessions): $560 + GST
Darcie is currently fully booked and not taking any new clients at the moment. Feel free to contact us to be added to the waitlist but note that we may not be able to accommodate everyone.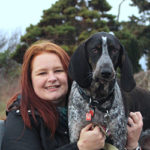 Private Training
Individual Lessons (1 hour): $110 + GST
Training Package (4 x 1 hour sessions): $400 + GST
*In-home training available depending on location. Travel fees may apply.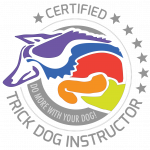 *Notes, Cancellations & Missed Lessons
Payment for lessons is due at the time of booking.
24 hours notice is required for the cancellation of an appointment or payment in full will be retained.
Lesson fees are refundable up to 24 hours prior to your lesson.
When purchasing a Training Package, all 4 – 60 minute sessions of training time must be booked and completed within 6 months of your first session, or lessons will be considered forfeit.
If you purchase a training package and request a refund for unused lessons (must be requested within 6 months of purchasing your package), all completed lessons will be billed at the Individual Lesson hourly rate (not the package rate) and a refund for the balance issued.