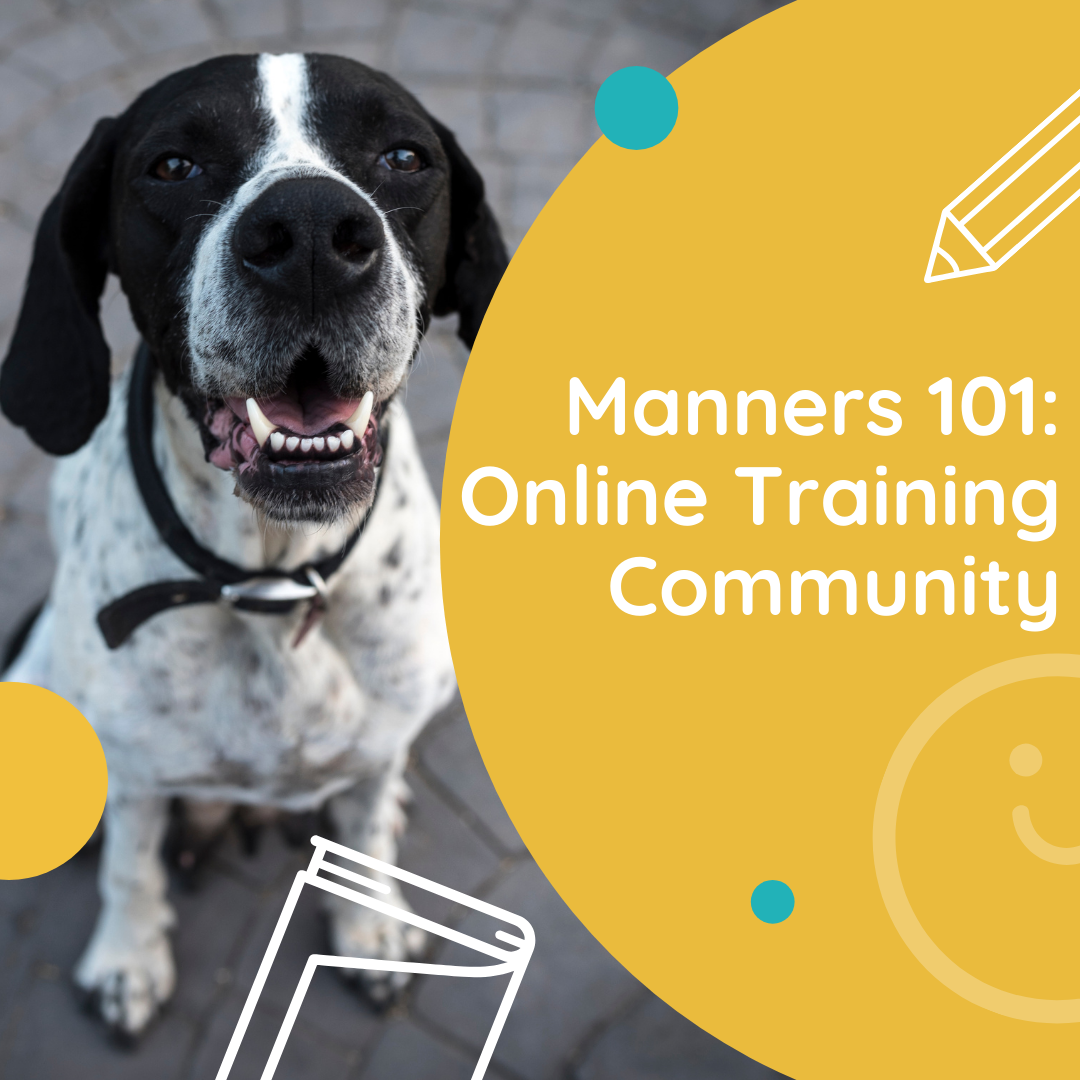 For dogs and puppies 6 months and older
In order to be able to continue supporting you with your dogs while ensuring everyone's health and well being, we've created an online program so you can train your dogs at home with us. That's right, we'll be coming right to your living room! The Manners 101 Online Program is designed to help you train your dog from the comfort of your home, especially during this unusual time of social distancing. If you are self isolating, don't have access to in-person group classes, or simply want a course that works with your unusual schedule, this program is for you.
You and your dog will learn:
All the important foundation skills like loose leash walking, sit, down, come, stay, leave-it, settle and more
How to effectively play with your dog and use it as a reward in your training
How to get your dog accustomed to having his nails trimmed
Tips on preventing separation anxiety – a problem especially important to prevent now that you may be spending most of your days at home with your dog!

What you'll get:
Exclusive membership to a private Facebook group
21 training tutorials plus 4 pre-recorded Facebook Live Q & A's so you'll always have something new to work on
Anytime access to the course videos. The program is self-paced so you can watch the videos anytime of the day or night
Printable PDF handouts on how to prevent separation anxiety and tips to make your training more effective in less time
Instructor feedback. Post videos and questions in the Facebook group and we'll provide feedback to help ensure you're on the right track
Two full months access so you'll have lots of time to work through the material and get the help you need
Kids aged 8 and up are welcome to participate
This program focuses on foundation obedience and life skills. Aggression, reactivity and fear based behaviours will not be addressed. 
Cost: $125 + GST
If you have more than one dog in your household you'd like to participate with and get the trainers feedback on, a separate registration form and $50 fee are required for them.
At this time our training programs are only available to Canadian residents.
Refund Policy 
Program fee is non-refundable and non-transferrable.